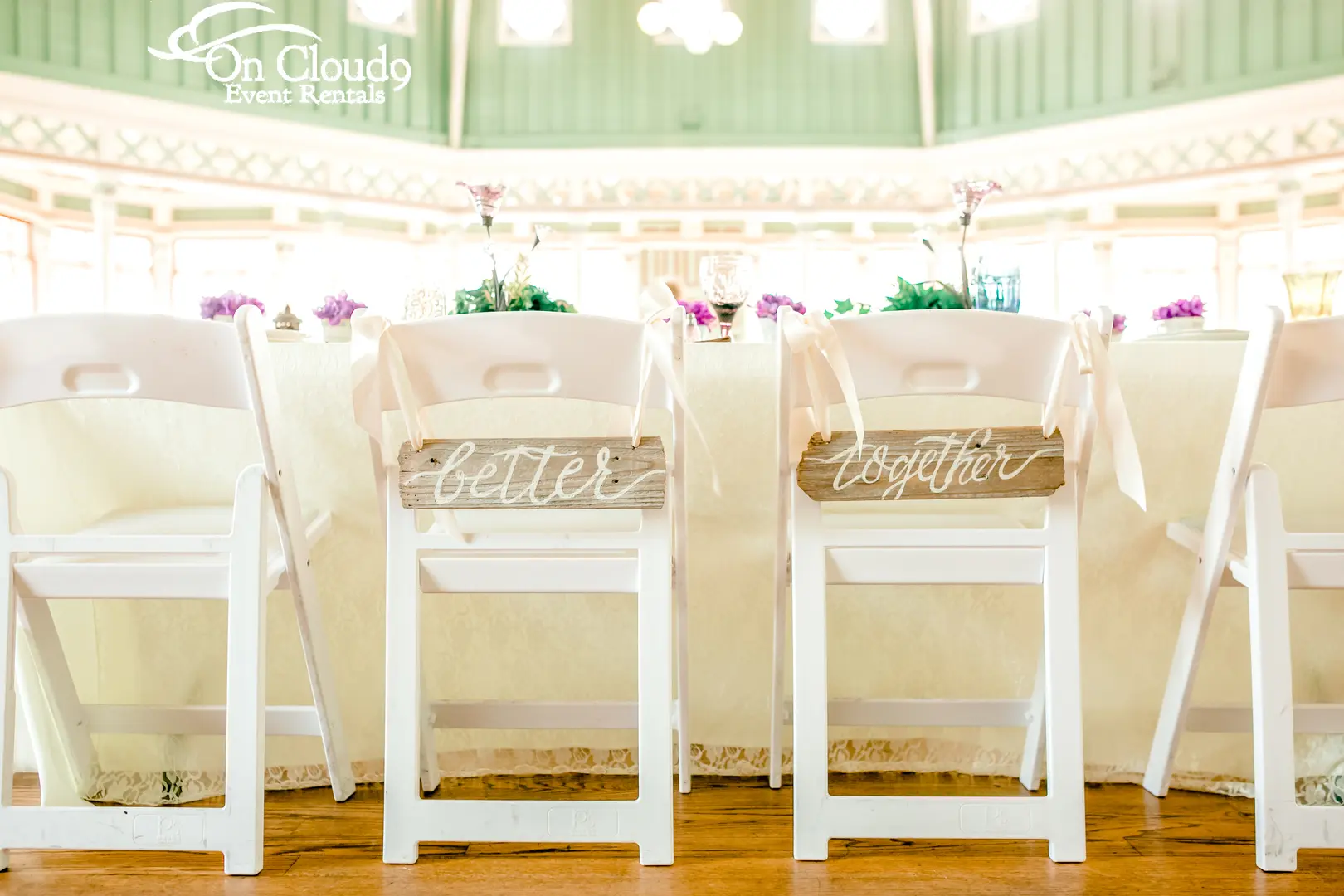 Wedding Planning and Design
Our desire is to make your dream wedding come true! We offer a plethora of wedding services, and create a custom package to fit your needs! Click the button below to tell us more about your big day, and get on our calendar!
Wedding Management Package Details
Day of coordinator from start to finish, 12–16 hours

Coordinator Assistant for 4–6 hours on the Day of

Up to 3 additional meetings at On Cloud9's studio. (i.e., invoice review, styling session, final consultation, etc.)

Open communication (emails, texts, phone calls) during the full duration of the planning process.

Venue Visit: Review all rules and expectations according to the Venue Manager/Rep.

Full dedication to wedding 3 weeks prior to the wedding.

Reach out to all vendors: confirm contracted timeframe, requirements, and balance due.
Detailed timeline for the full day (and day prior if needed)

Rehearsal day at the venue (the evening before at a specified location may be an additional fee)

Getaway Munchies-portions of each food item and cake from reception, placed in disposable containers; includes napkins, plates, and utensils.

It's nice to have a snack when you get to your destination the night of the wedding!
Month of Planner
Wedding Day Management+
Coordinator Assistant for 8 hours on the Day of Attendance to the final meeting with all vendors.

Full dedication to wedding 6 weeks prior to the wedding.

Reach out to all vendors: confirm contracted time frame, requirements, balance due, and work on any open items with each vendor.

Coordinate all final payments between clients and vendors.

One walk-through at ceremony and reception venue(s).

Attend rehearsal dinner and engage wedding party with wedding duties.

Rehearsal again day at the ceremony site.
Partial Year Planner
Month of Planner+
Coordinator Assistant for 10 hours on the Day of

Includes attendance at all meetings with vendors that fall in the last 6 months

Assistance with vendor choices and research

Full dedication to the wedding for up to 6 months

Two walk-throughs at ceremony and reception venue(s) IV
Complete Planner/Coordinator
Partial Year Planner+
Coordinator Assistant all day on the Day of

Timeline for the planning period

Full dedication to the wedding for the full length of the planning process

Attend up to 4 walk-throughs at the Ceremony and Reception Venue(s)
Here Are Some Shots From Previous Weddings